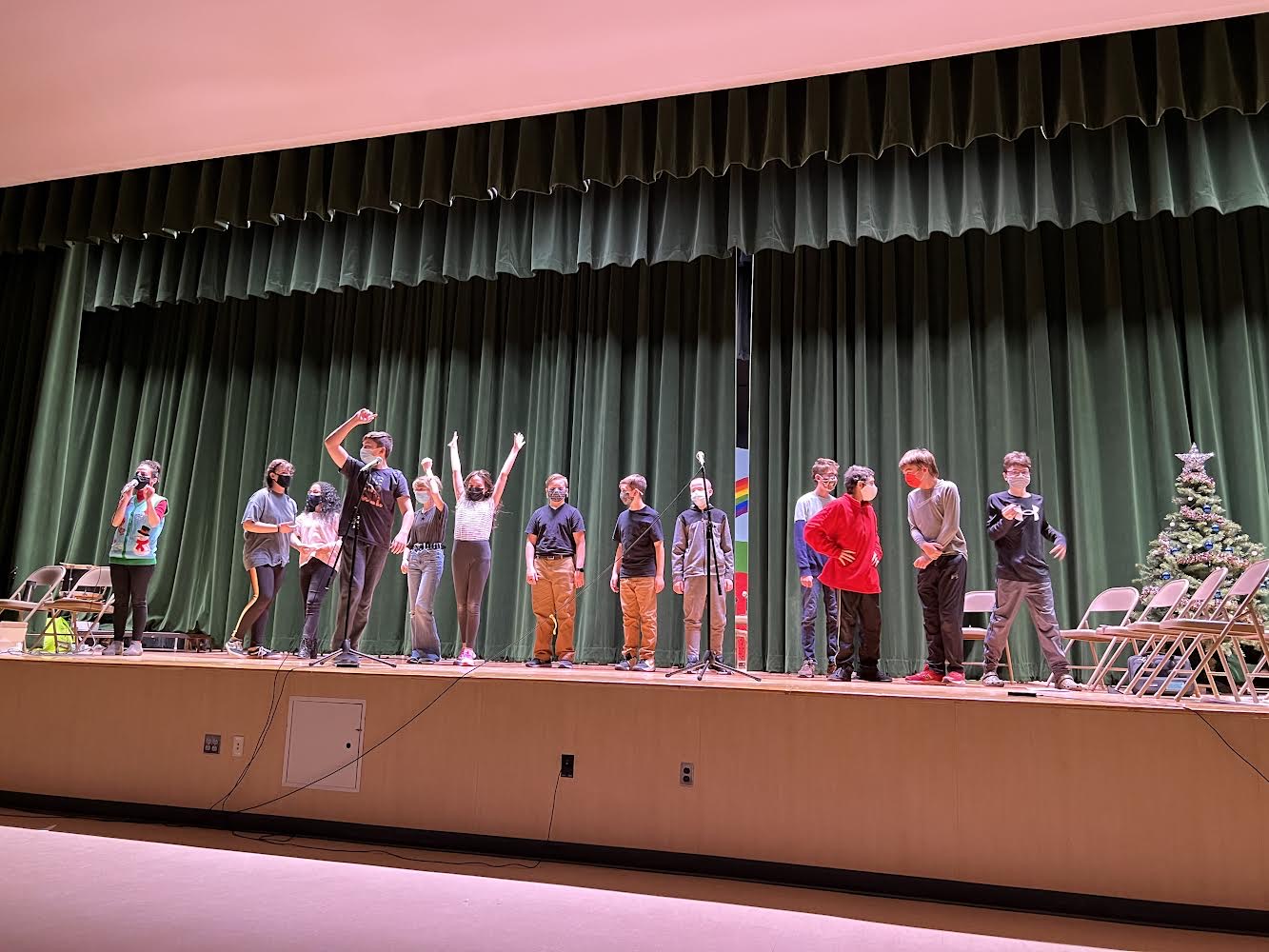 Middle School Live Improv Show 12/21/21
Hello, and welcome to: Reasons why Improv is Awesome! (presented by the mildly biased Not A Club Improv Troupe):
1. We have a mission! And a schedule! Not A Club (NAC) Improv Troupe is a non-audition group devoted to helping students of all ability levels improve improv skills, which are valuable both on and off stage. We put on two shows a year; one for middle school and one for high school. We usually meet on Wednesdays in the MS/HS auditorium from 3:00PM-4:30PM.
2. Improv is so much fun. With NAC Improv, we work with short-form improv, like the kind of improv made popular by shows like Whose Line is It, Anyway?
If you want to know how fun our rehearsals are, just look at the zany quotes we take down every so often and post on our Instagram (@nac_improv). Twice a year, one of those lucky quotes becomes the title of an improv show! Examples include: "Are You Wearing My Dress?!," "Grandma's Getting Married," and, most recently, "You Clogged the Toilet Again."
3. Improv is life. Here are some skills we learn at improv: Have fun. Take risks. Say yes to things, treat whoever you're with like they are very important, and always listen carefully. You may recognize these improv skills, as they are often advertised under the name "life skills." Middle and high school is about learning together how to play the game of life, and we are honored to contribute how we can.
If you're interested in knowing more about our shows, our meetings, or really anything at all, please reach out to the troupe through our contact information, visit or reach out to Ms. Saroj (room B-25), join our Google Classroom, or follow us on Instagram (@nac_improv)!
LINKS: Contact Instructor Saroj