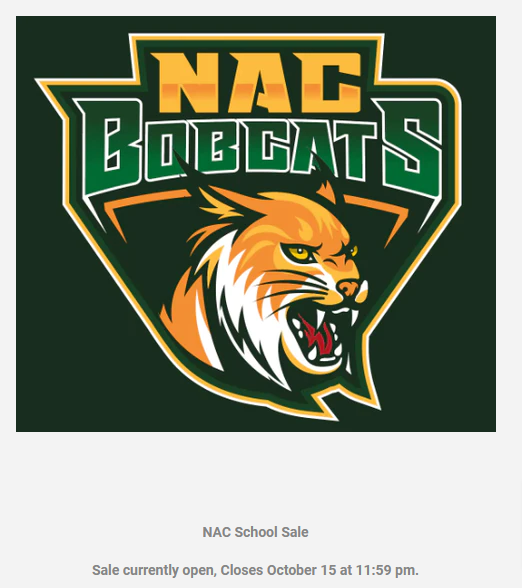 Picture Day for the Middle and High School will be on Monday, September 25. You can pre-order today on mylifetouch.com with your Student ID or Picture Day ID: EVTCBTZSM. Also check out a special offer from Shutterfly. Click on the following link for further details:
https://5il.co/251sp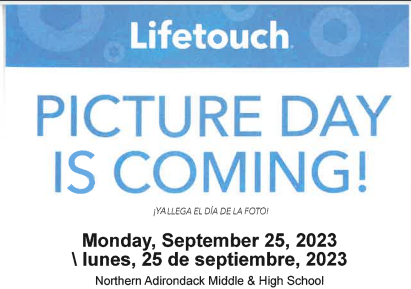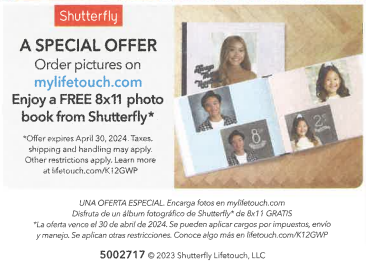 Attention Sports Parents: NYSPHSAA approved a new policy for spectator sportsmanship. This policy requires all schools and sections to formally follow through with any issues that arise with spectators. Section VII has formally adopted the Spectator Sportsmanship policy which can be viewed at the following link:
https://5il.co/23joq
Please review this policy if you plan on attending any sporting event. Poor sportsmanship by any spectator may result in the removal from the contest with the minimum requirement of a one game suspension(the next game) and they must also take 2 free NFHS courses, and submit the completion forms to their AD before they are allowed to attend another game in person.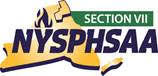 6th grade OPEN HOUSE: There will be an open house for all incoming 6th graders and their parents/guardians on Tuesday September 5th from 5pm to 7pm in the MS/HS building. We will meet in the auditorium at 5pm for a brief introduction and then the students will have a chance to get a feel for the building, walk their schedule and meet some of their teachers. We hope to see you there.

Don't forget to order your NAC volleyball apparel for the upcoming season! All players (modified, JV, and Varsity) please order the mandatory warm up at the top of the page on the link- don't forget to put your name on the back! Orders must be submitted by Sunday, August 27th.
https://kevinsmithsports.chipply.com/NACSVB23/

Attention Modified athletes: Here is the practice schedule for the first week of Practice: Modified Girls soccer AND Modified Boys scoccer will both practice M-F at 10 am starting Monday August 28th. Modified Volleyball will practice T-F starting August 29th 8am - 11am Any 7th grade students (and any 8th grader that hasnt played a sport before), will need to complete their impact testing the morning of the first scheduled practice.

Attention Fall Athletes: Anyone that needs a Physical, the school Dr. will be in the HS nurses office from 8:30am to noon on this Friday (18th). No appointment is need but this will be the only day the Dr. Will be on campus. You cannot attend practices unless you vae a current physical. MODIFIED VB PRACTICE: T-F 8am to llam Starting August 29th IMPACT TESTING: All athletes in 7th, 9th and 11th grade will need to take the impact testing prior to their first practice. The nurse will be here for each sports scheduled first practice. Please report to her office to complete the testing at the start of practice.

Good Morning Bobcat athletes: Here is a couple more Practice schedules for our fall sports. Remember, Varsity and JV start on the 21st but Modified does not start until the 28th. If you have not signed up please do so immediately as time is running out. JV and Varsity Volleyball will practice the week of the 21st (M-F) from 8am to 11am JV and Varsity Boys Soccer will practice the week of the 21st (M-F) from 8am to 11am

Anyone in grades 7 - 12 who hasn't already signed up yet for a Fall sport and would like to please complete the registration form by Friday, August 4. We offer soccer, volleyball and football for this season. Click on the following link to go to the registration page:
https://northernadirondackcs-ar.rschooltoday.com/

FALL SPORTS SIGN-UPS: Attention parents of incoming 7th through 12th graders interested in participating in a fall sport here at NAC. It is important that you go to our website and sign your child up for a fall sport at your earliest convenience. It is extremely hard to determine the coaches that will be needed at the different levels in each sport, without knowing how many students will actually be participating. If you can get the sign up completed soon, it would be greatly appreciated. Also, some of you may be recieving notifications/emails from the nurse about required physicals. Please contat Mrs. Gilmore to let her know your intentions for completing the physical. Mrs. Gilmore will have the school doctor on campus August 18th starting at 8:30 am. It is important to also let her know if you intend to get the physical completed here on that day. Thanks for your cooperation and help in this process.

K-Kids, Builders Club, and Key Club are wrapping up a fun-filled year of community service! Recently the clubs coordinated efforts with a Coin Collection for Courageous Cali, a toddler in the Saranac area who was diagnosed with the Powassan Virus after being bitten by a tick. The collection brought in $552.37! Builders Club held a Hat Day in which $93 was sent to the Elmore SPCA and Key Club members have completed 245 hours of community service in and around our school and community since August of 2022. They also logged 1025 hours walking, running, and/or biking for UNICEF through Charity Miles. Congratulations to all members of these clubs for a wonderful year and best of luck to Key Club's graduating seniors!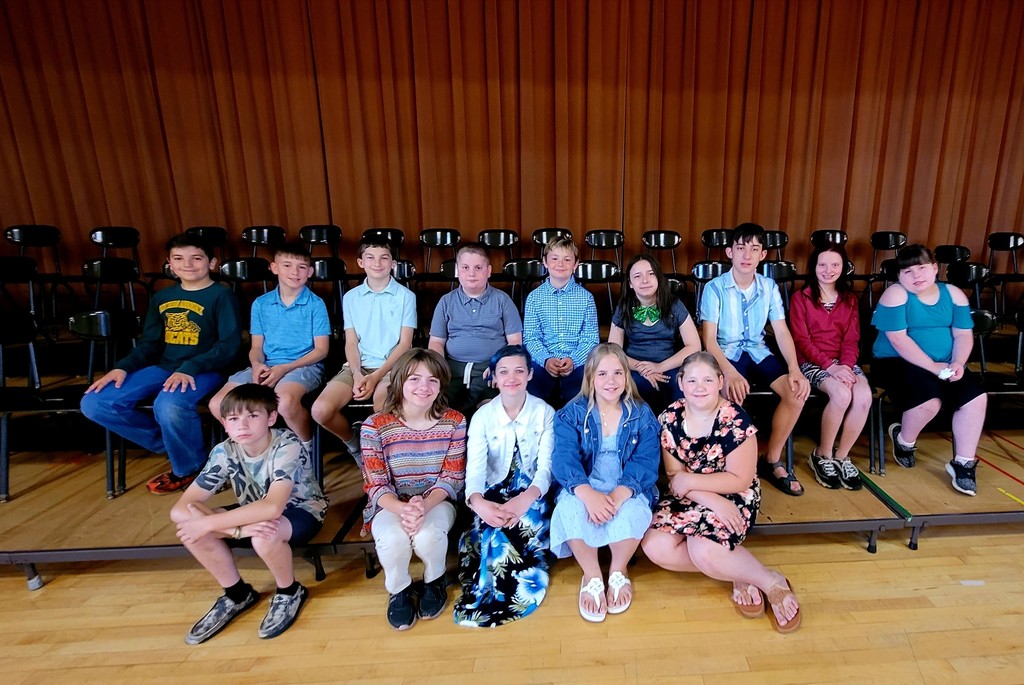 Attention Parents of current 6-11 students: Recently a survey was sent out trying to determine which students, (grades 7 - 12 for the 2023-24 school year), are interested in participating in ANY sport during the entire academic year. This survey will hopefully help us better anticipate our coaching needs. It is extremely brief and it would be greatly appreciated if you could click on this quick link and complete it. It should take you less than 3 minutes, start to finish. Please click on the following link to complete the survey:
https://forms.gle/fiwSZMUjmjJdBWvUA
We have also opened up our portal for Fall sports sign ups. If your child plans on playing a fall sport they are required to register. Please click on the following link to register your student for a Fall sport:
https://northernadirondackcs-ar.rschooltoday.com/viewmyaccount
Please note that sports registration is seperate from the brief survey and both need to be completed for fall sports participants.

Attention 8th Grade Parents of Spanish Students: This is a reminder to 8th grade Spanish students that tomorrow morning, June 21st, they will be taking the Spanish Proficency exam. Students should arrive at school no later than 8 a.m. and report to Mrs. Deans' classroom B-23.

Eat at Buffalo Wild Wings tonight (Friday, June 16) and support NAC Key Club and Builder's Club!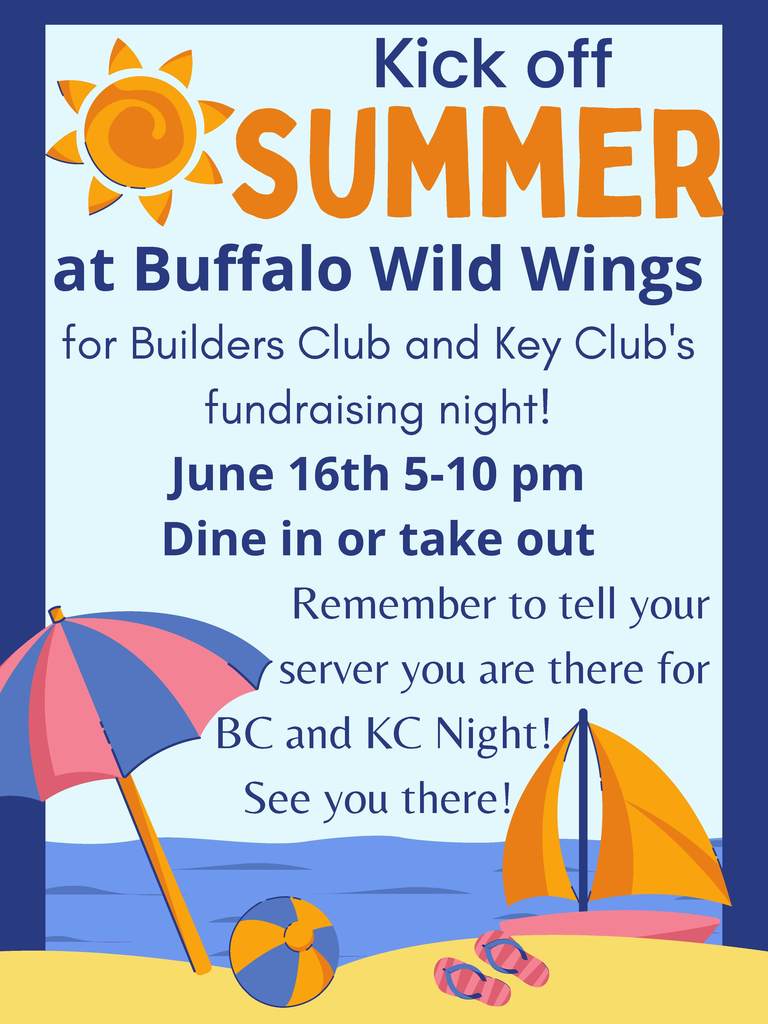 To help us prepare for the necessary coaching staff for the entire 2023-2024 athletic season we are asking that parents/guardians of students (grades 7 - 12) who are interested in participating in ANY sport during the entire academic year please complete a brief survey. The survey can be found on our athletic website at the very top. Click on the following link to go directly to the page:
https://northernadirondackcs-ar.rschooltoday.com/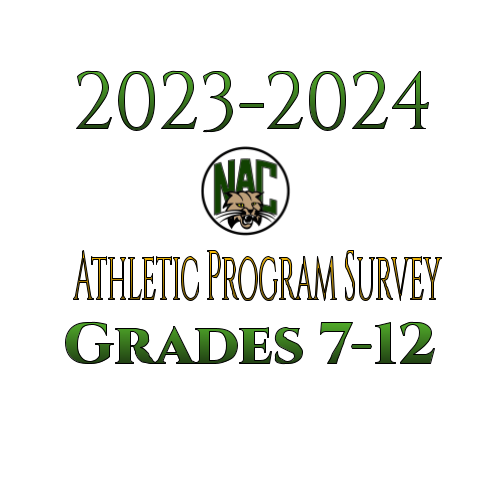 Attention 8th Grade Parents/Guardians: The slideshow presented at the moving up ceremony that was held on Tuesday, June 13 is available if you would like to receive a copy of it. There are two options: you can pick up a DVD at the MS/HS office or bring in your own flash drive and we will be happy to upload a copy of the slideshow. Please click on the following link to request a copy:
https://forms.gle/yuzgTusop3GALALE9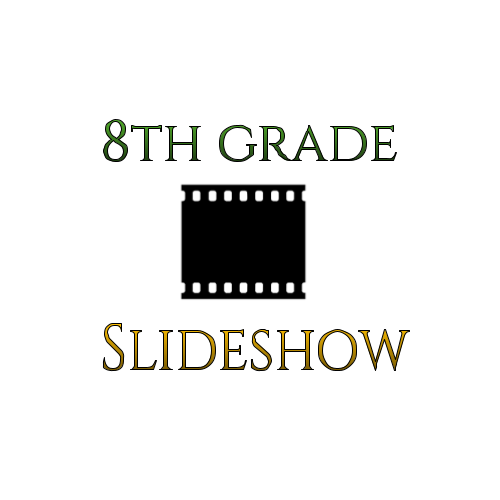 Hey Bobcats (Grades 7-12): This week we start Regents testing. Only students scheduled for a test are to be in school on their test day. The buses will run a regular schedule with late buses on June 14, 15 and 16.

Celebrate the end of the school year at Buffalo Wild Wings! This Friday, June 16th from 5-10 pm, dine in or carry out and support Builders Club and Key Club at their BWW fundraiser. Remember to show the flyer or tell your server you are there for NACS Key Club and Builders Club night. Hope to see you there!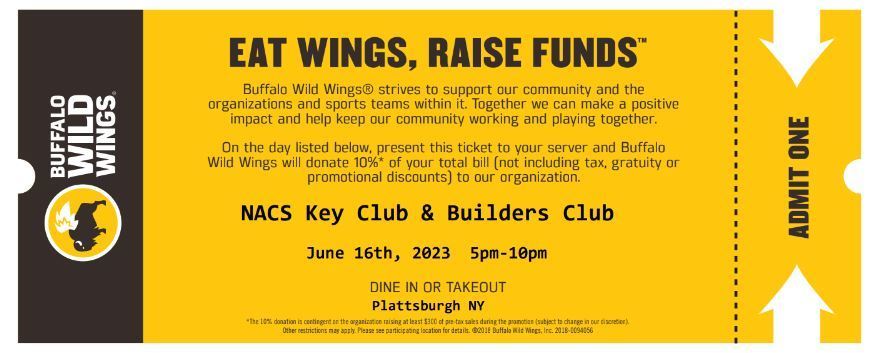 8TH GRADE MOVING UP CELEBRATION: Attention parents of 8th grade students, the 8th grade moving up celebration will be held in the Norman V. Kavanaugh auditorium on Tuesday June 13th at 6pm. If your child has met the requirements to participate in this event you should be recieving an invitation by mail this coming week.