Northern Adirondack CSD has implemented a new communication tool called "Rooms". This unified communication system is for parents and guardians to communicate with their student's teachers. Rooms is accessible through the Northern Adirondack CSD app.
Why is Northern Adirondack CSD implementing Rooms?
Northern Adirondack is making it easier to stay in touch with teachers and class information. Using the Northern Adirondack CSD app, you can easily switch from the district and school information to Rooms, where you can see your student's classes and engage directly with teachers.
Rooms can be accessed via the web and from our district app, which is available for free and can be used from both Apple and Android phones.
Rooms eliminates the need for multiple apps like Seesaw, GroupMe, Remind 101, and others like them.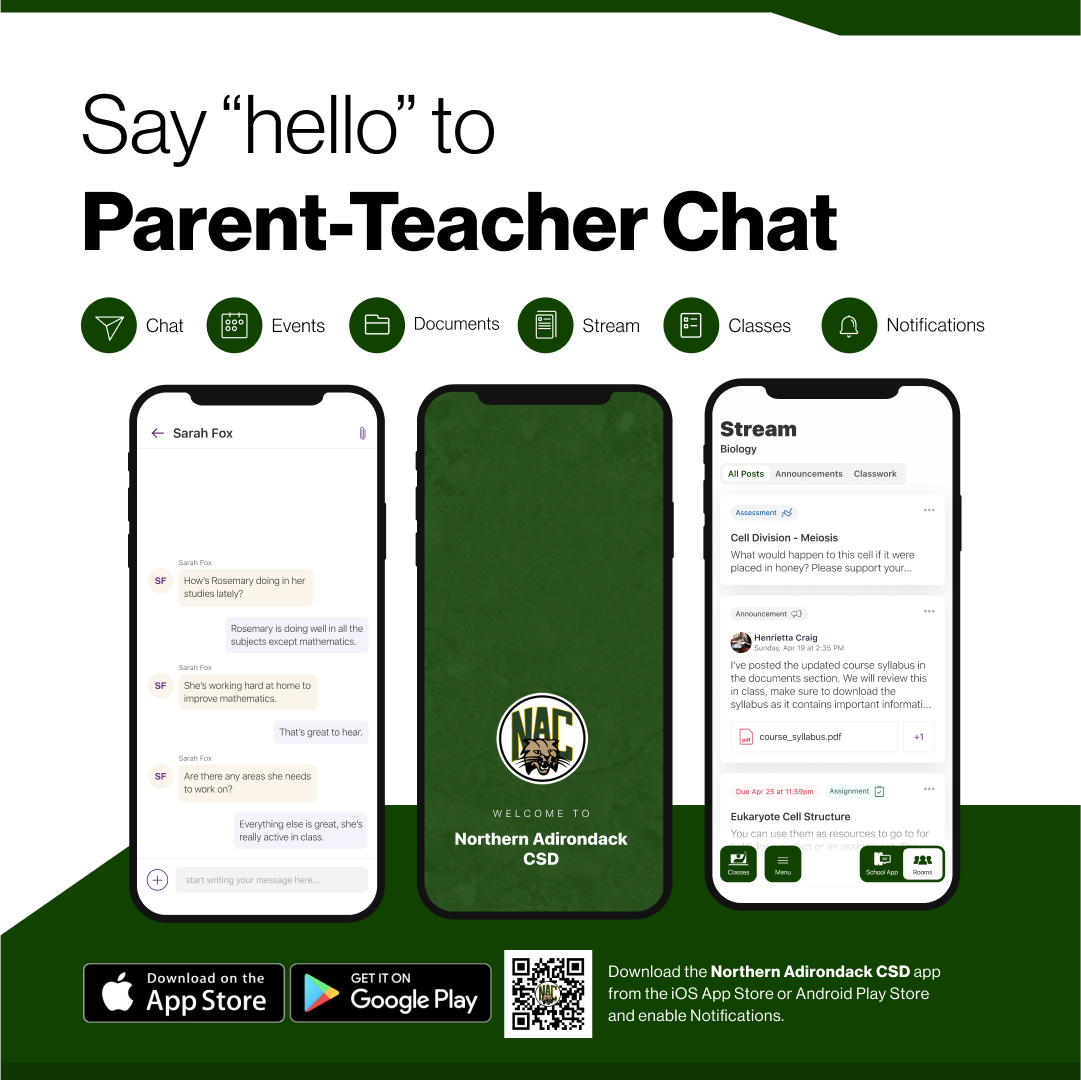 How do I get started with Rooms as a Parent?
Step 1: Download the Northern Adirondack CSD App.
Download for iPhone
Download for Android
Step 2: Accept your Rooms invite.
Check your personal email inbox for a Rooms invitation from @edurooms.com. To complete the sign up, click the link to create your password and log in. You'll use the same email address and password to log in to Rooms in the
district app.