WANTED!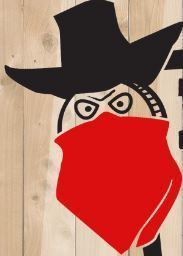 NAC elementary is participating in the WOKO Big Change Roundup! We are going to be CHANGE BANDITS! Please donate anything you can from now until March 19.
*The Big Change Roundup benefits the children and families of Vermont Children's Hospital. Some of our students have had to go to the Children's hospital and have benefited from their programs.
*So please, check your pockets, your cushions, on the dryer, under the couch, under your bed and anywhere else you can! Of course, bills are welcome too! Kids: ask to do chores to earn extra money and you can donate too!
*Unfortunately, there are no loot bags this year. We'll take it any way you can get it here; baggies, envelopes, containers...
* If you would like, you can donate on the website at www.BigChangeRoundup.org . (We are The NAC Elementary Bandits.) Thank you for your cooperation and participation in advance.
Let's see if we can reach our goal of raising $500!
We will be collecting until March 19th and adding our donations in Plattsburgh on March 20th.